UNICEF Israel welcomed a special mission to Israel this week from their partners at the US Fund for UNICEF. Senior US Board members joined US Fund CEO & President Caryl Stern and Chairperson Dolores Rice Gahan for an intensive few days in Israel – that included a joint Israel/USA Board Retreat, donor partnership and strategic planning meetings plus visits to UNICEF Israel projects.
Highlight of the trip was a celebratory evening, held at Beit Heseg in Tel Aviv, honoring the contribution of major partners to UNICEF Israel's work for the benefit of children in Israel and around the world.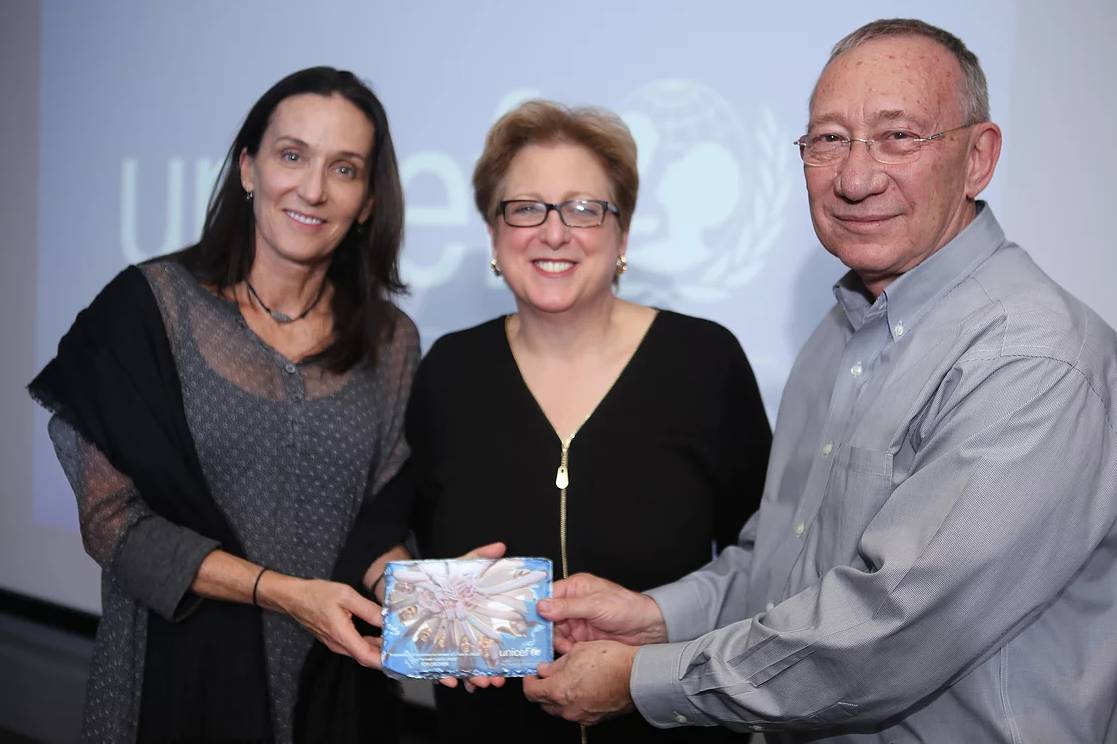 Awards of Honor were additionally bestowed to the Ministry of Education, Amdocs and Maccabi Tel Aviv FC, for their immense vision and ongoing support of UNICEF Israel's work.
The many guests were treated to a unique insight of UNICEF's work in the field from special guest Gillian Mellsop, UNICEF Representative to Ethiopia.
On the final evening, Jonny Cline, Executive Director of UNICEF Israel, summed up the special relationship between UNICEF USA and Israel by saying: "Being a country that has succeeded in making the transition from receiving aid to becoming a fully industrialized country was the first step, becoming a society that actively supports those now in the situation we once were is the next stage. Our partnerships with partners such as AMDOCS and Maccabi Tel Aviv set the bar for those who care about children to join them in making a difference in the world. The US Fund for UNICEF, the largest in the world, sees the importance for Israeli society in becoming an active partner in global challenges for children. We are proud of the good work we have been able to showcase to them, and look forward to learning more and doing more".